Who is the Pome Gnome? About Stephen K. Scott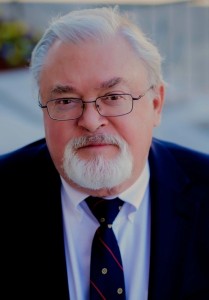 Stephen K. Scott, the "Pome Gnome" often says that he "can't stop his brain," nor the rhyming and often catches himself answering people in "verse." You could envision him as a literary troll crafting clever ditties down in a Hobbit Hole. On commissioned poems, he spends much time with the person he is writing about and has an uncanny ability to really capture the essence of the person on paper.
The idea for having a "poems for hire" business sprung from the fact he simply cannot stop rhyming – it is a part and parcel of his fabric. Also his life story poems have been so popular with family and friends, there arose a demand from other people for personalization of their stories.
A native of Fairhope, Alabama, Stephen K. Scott (the "Pome Gnome") is a retired naval officer and educator who enjoys creating, whether it involves cooking, photography, writing poetry and music, building a deck or writing stories. He is also the author of several children's books including Katie and the Kudzu King, Grunions with Onions and the Amazing Adventures of Professor Petey.
He holds a BS and MS from Auburn University and a Master of Business Administration from Columbus State University. For over 13 years until his retirement Stephen was a medical educator with Three Rivers Area Health Education Center in West Central Georgia and held faculty positions at Medical College of Georgia & Mercer School of Medicine through this affiliation.
He is married to Adleyn Scott, a church organist and artist. He has four grown children and seven grandchildren. Adventures with his children led to his becoming a children's book author. He enjoys music performance (percussion) and creating poems, songs and stories. He also has a love for world travel, reading, drawing and painting, story telling and playing his tuba.